CEO of Stat One, LLC, George DeMuth, was an author in the Journal of Pathology paper examining the real-world application of a clinical-grade automated prostate cancer detection system.  Read the original paper by clicking here.  Mr. DeMuth performed the statistical analysis for the study.  He stated, "I was pleased to be included as an author on this paper. It was great to assist on a project that demonstrates the potential of AI technologies to improve the detection of disease. Companies are very adept at making the information available to the medical community on a real-time basis. We look forward to helping with other AI technologies and supporting their regulatory submissions."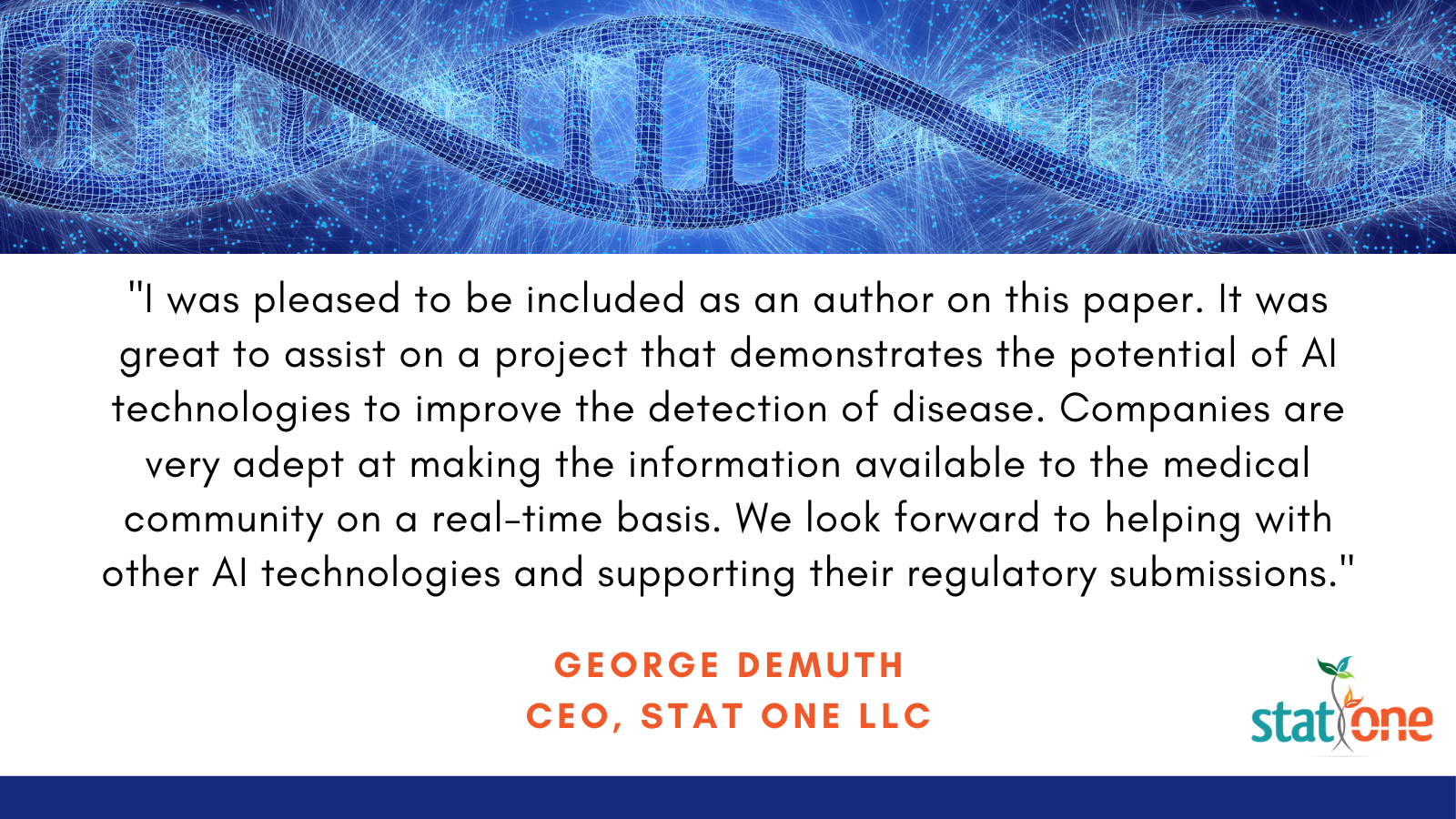 Stat One has extensive experience working on Artificial Intelligence (AI) technologies.  You can view our AI brochure by clicking here.  These technologies are assisting in more accurate and effective therapeutic solutions.  Our team looks forward to working with more companies in the AI space and being a part of the continual advancements in disease detection and treatments.
If you'd like to speak with the Stat One team, email info@statonellc.com.