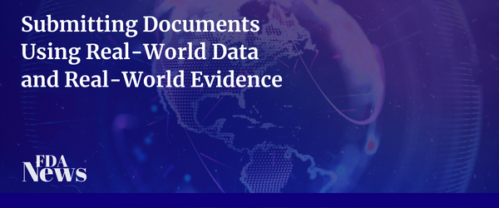 To manage tracking of submissions that include real-world data (RWD) and real-world evidence (RWE), the FDA has released a final guidance asking for identification of such data. This applies to INDs, NDAs, and BLAs that contain RWD/RWE intended to support a regulatory decision regarding safety and effectiveness.
The FDA defines RWD as data relating to patient health status and the delivery of health care that are routinely collected from a variety of sources.
Examples include:
Electronic health record (EHR) data

Medical claims data

Product or disease registry data

Data obtained from digital health technologies

Data gathered from other sources that can inform on health status, such as questionnaires
RWE is the clinical evidence about the usage and potential benefits or risks of a medical product derived from analysis of RWD.
See full final guidance by clicking here.
To speak with Stat One, contact info@statonellc.com.