New Digital Age of Clinical Trials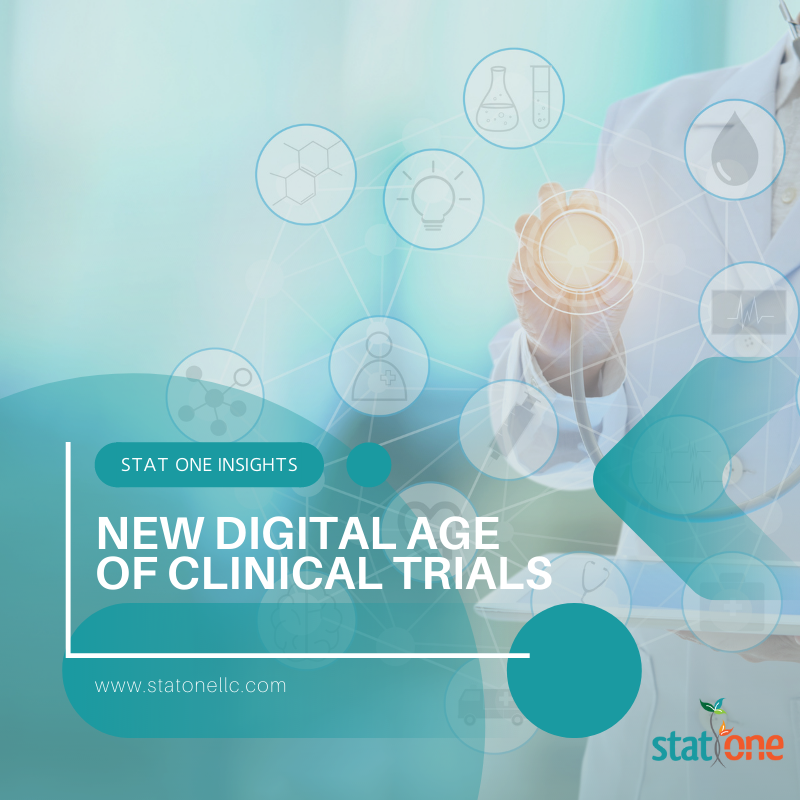 With the new year right around the corner, this is a time to reflect on the vast growth throughout clinical trials and medical developments that we all have experienced in 2021. The Medtech industry has been transforming, and the industry shift of digital technologies has advanced drug development. The COVID-19 pandemic forced companies to adopt decentralized technologies to enable remote trial execution. Introducing new and different technologies into trial landscapes has also created challenges for companies. Now, more than ever, the digital era shift has required companies to integrate a strategic and customizable approach in product development.
COVID-19 has forced companies to quickly adopt digital approaches, fueling drug and device developers to think in a different and forward way. They must consider the impact of digital technologies on sites, patients, and protocol design. A strategic overall business and product plan is required to make protocols simpler and easier to execute while navigating the digital environment. However, digital technologies have many advantages that are broadening the opportunity to accommodate sites for clinical studies by reaching new patients in a more cost-effective way. To enhance these advantages, navigate the challenges, and ensure product success, companies must utilize a product development plan that is precise and thorough.
DATA
Organizing the data is a critical factor in the new digital era. Companies must establish precisely what data they are capturing and how they plan to execute. The importance of protocol designs is magnified by this increasing complexity in clinical trials, data, and technology. New available data and biomarkers have become available but have also added to that complexity. As technology develops and transforms the clinical trial landscape, it still proposes a learning curve for companies. While data collection can be tough already, increased data is another challenge for data management. As data collection gets faster, the output must be faster too. Advancing the simplicity of trial planning will provide better outcomes.
SIMPLICITY
Simplifying trials will include developing standardized planning that makes trials more efficient. To best serve and benefit investigators and patients, adopting an organized method and understanding the complexity of the rapidly growing industry is essential. Adapting to the digital advancements of trials includes implementing a data strategy. As an industry, we must ensure proper communicating and sharing of best practices. A consistent conversation will set standards that eliminate potential and existing obstacles. Providing validated data tools and information sharing will aid in a cohesive strategy and a more efficient product roadmap. Overall, understanding the impact of digital advancements on study design will influence research and the adaption to the industry.
As the Medtech industry enters a new year, the transforming landscape of clinical trials will continue to require adapting current approaches. Stat One understands the industry's increasing complexity and emphasizes the simplicity of clinical studies. The team is experienced in quickly adapting to these growing changes and industry transformations while utilizing the ever-increasing advantages. To speak with Stat One, contact info@statonellc.com.