U.S. FDA: COVID-19 Update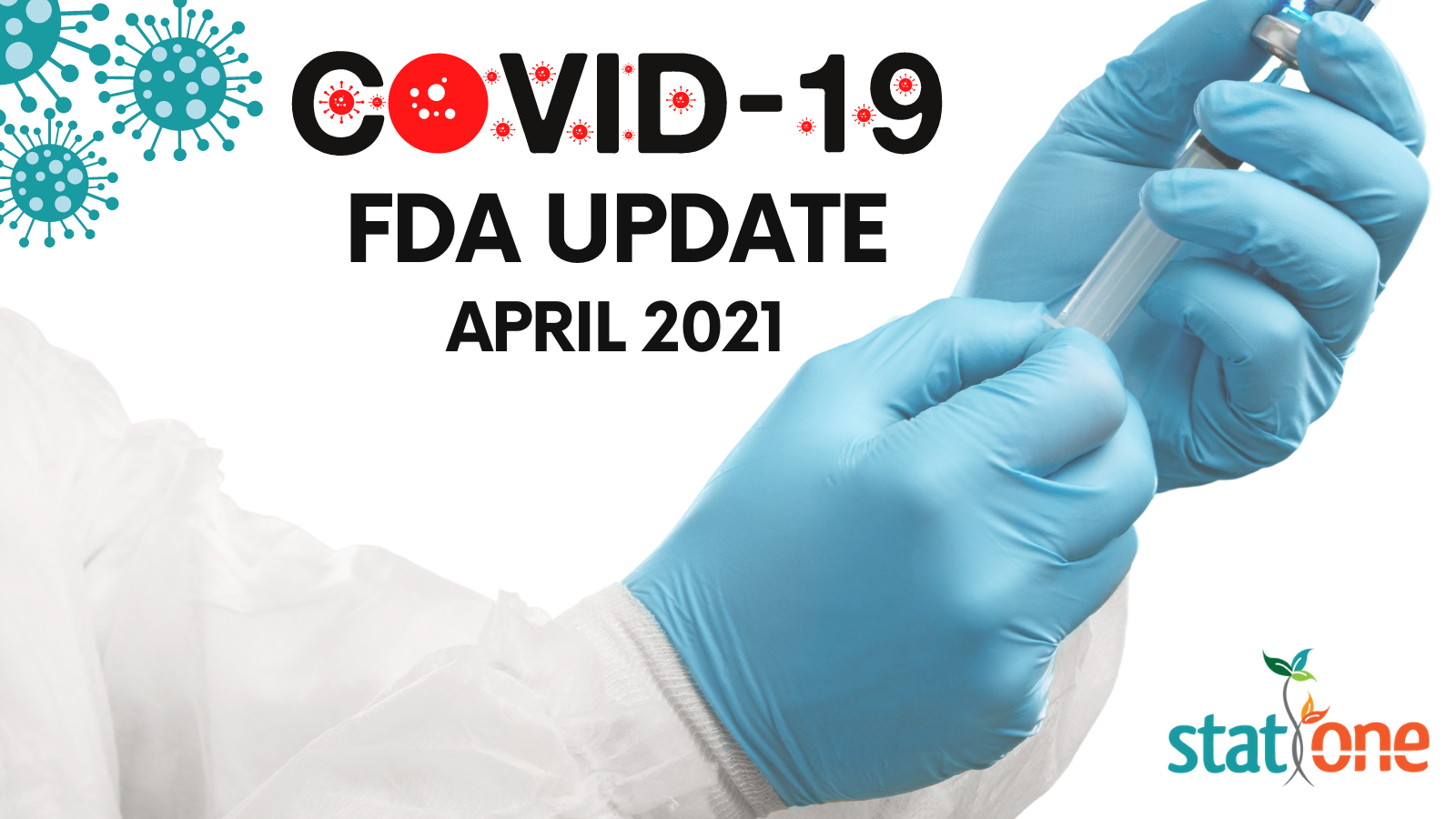 The U.S. FDA (Food and Drug Administration) has continuously monitored the ongoing response to the COVID-19 pandemic.  The latest update from the FDA outlines their efforts to effectively oversee and improve ongoing actions.  This update is available through an FDA news release that outlines:
The FDA's effort to protect consumers on the safety of drugs being marketed.
An update on the combined actions of the FDA and Centers for Disease Control and Prevention (CDC) in monitoring the COVID-19 vaccine.
The continual effort of the FDA to protect animals.
Testing updates on devices that have been authorized by the FDA under emergency use authorizations (EUAs).
View the article released by the U.S. FDA at https://www.fda.gov/COVID-19 Update April 2021.
Stat One's Response
Stat One has worked on COVID-19 related products including, diagnostic products, interventional trials, population-specific safety, and exploratory studies.  Our team is dedicated to taking a focused approach to study design and analysis based on FDA guidance for COVID-19 products.  We understand the importance of rapidly responding to the pandemic and the importance of working in a fast-paced environment.  Our statistical team prioritizes client work when necessary to provide quick and accurate analyses and responses to questions.
View Stat One's COVID-19 experience here: COVID-19 Brochure
For more information regarding the pandemic or to speak with the Stat One team about your COVID-19 product, please contact info@statonellc.com.